Beechcraft King Air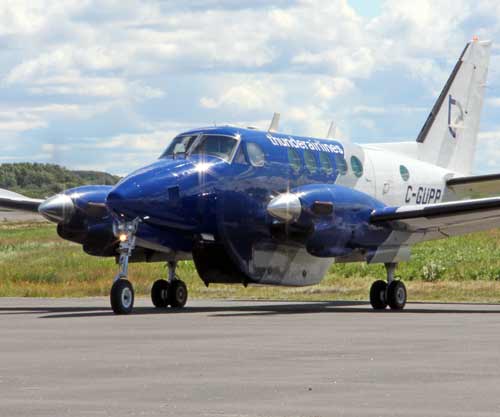 Number: 7
Seats: Up to 9
Speed: 385 km/h
Specialty: All-Around & Daily Flights
The Beechcraft King Air 100 is a great all-purpose aircraft with a rich history. It can carry plenty of cargo, comfortably seat 9 passengers in its pressurized cabin, and cruise at 385 km/h.
The King Air can be set up with 9 standard seats, 7 executive seats, or even have individual seats removed to make room for extra cargo.
Mitsubishi MU-2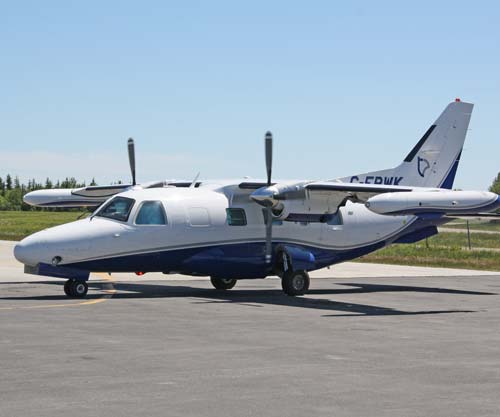 Number: 6
Seats: Up to 7
Speed: 500 km/h
Specialty: Speed & Medevac
Powered by two Garrett turboprop engines, the Mitsubishi MU-2 is one fast bird, clocking in with a cruise speed of up to 500 km/h.
Although Thunder Airlines uses the MU-2 mainly for medical patient transfers, it is also used for charters of up to seven people when time is of the essence.
Cessna Grand Caravan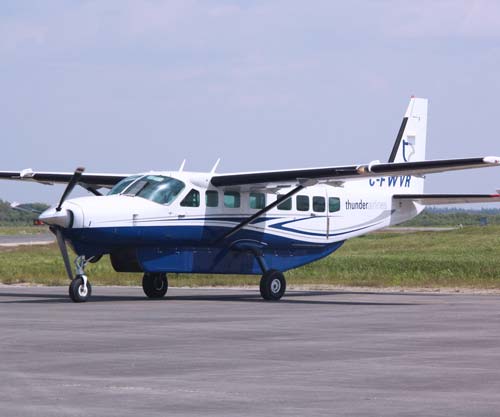 Number: 1
Seats: Up to 9
Speed: 270 km/h
Specialty: Cargo & Specialty
The Cessna Grand Caravan is truly a workhorse that can be relied upon to get the job done. It is specifically designed to fit plenty of cargo of all shapes and sizes and lift it to your destination.
Its large, roomy interior can also accommodate up to 9 passengers. Thunder Airlines uses the Caravan for most of its cargo shipments and specialty charters.